Farmer Owned. Asheville Grown.
Certified Organic CBD Oils, Salves and Hemp Flower
Featured CBD and Hemp Oil Products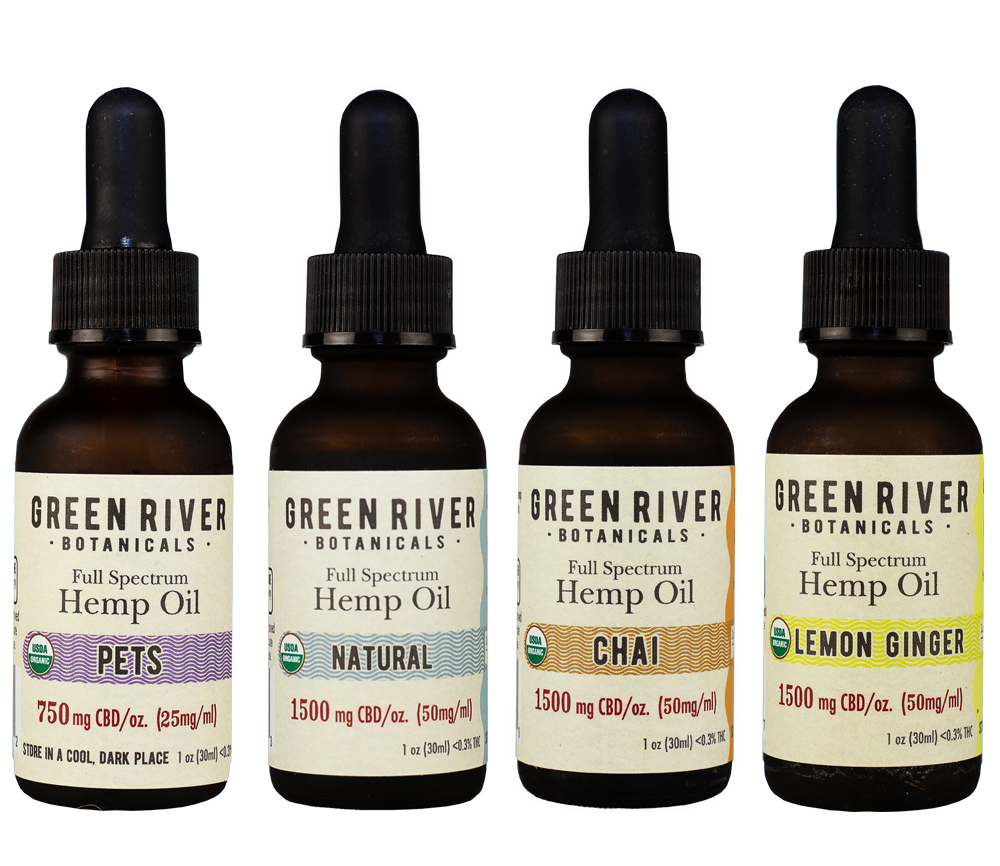 Certified Organic Tinctures
All GRB full Spectrum Hemp Oil is USDA certified organic is processed from organically grown hemp with organic MCT coconut oil and organic essential oils. Lab Tested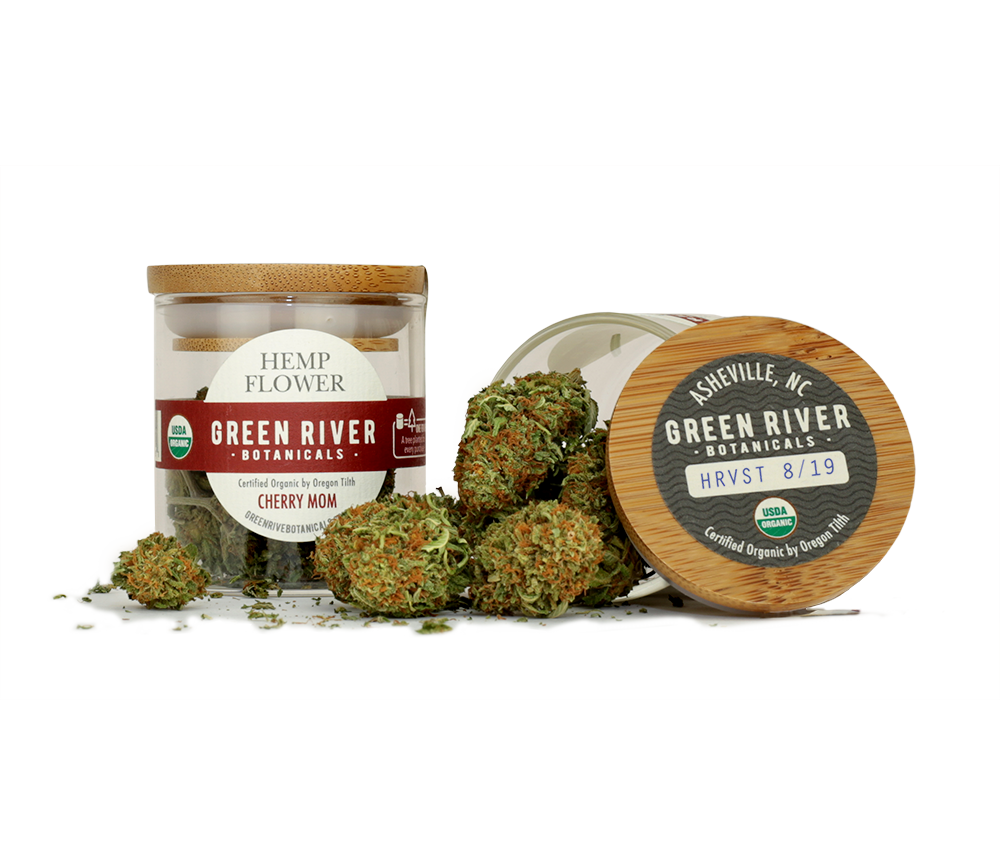 New to CBD? Find the right dosage for you.
Leaders in helping North Carolina build a thriving hemp industry
"Green River was an early adopter of hemp production in North Carolina. They are generous with their time, sharing knowledge with others and helping create pathways for industrial hemp use. They're leaders in helping North Carolina build a thriving hemp industry."
~ Blake Butler,
Executive Director
North Carolina Industrial Hemp Association
My boyfriend lives in Asheville and several months into our relationship, after witnessing my terrible bouts with debilitating migraines AND my dependence on sleep aids for insomnia, he suggested I try the cbd tincture from Green River Botanicals. Since it helped relieve him of chronic shoulder pain and tennis elbow, he felt certain it could help me. I was quite skeptical as I literally had tried everything under the sun. After 14 years and 3 neurologists, daily heavy duty pharmaceuticals with very undesirable side effects, migraine supplements, restrictive diets, 33 shots in my head/neck/shoulders every three months for years and years…I had reached a breaking point. I could no longer afford the shots I needed and I was desperate for relief. I decided to give cbd a try, and thankfully, it has helped me tremendously. I have now been taking GRB cbd twice daily for a year and I am doing remarkably well. It has been 15 months since my last migraine shots… and I am doing better than I have in 15 years… down from an average of 17 migraines per month to only 1-2 a month! I am absolutely amazed!!! I have also been able to discontinue Ambien for sleep. Thankful because I was very uneasy being so dependent on it. Green River Botanicals cbd has been a game changer for me. And the fact that GRB is certified USDA organic, sustainably farmed and grown locally only adds to my confidence in the quality of their products and their company as a whole.      -K. Morgan
Kristin Walker Morgan
Interested in carrying Green River Botanicals CBD hemp oils, tinctures, flower and pre-rolls in your shop or practice?