You may have seen this on our product labels before: for each product sold, we donate a tree to be planted. We call it our One-For-One program, and it's our way of giving back, and offsetting our carbon footprint. Some of these trees are planted in other states, or go to specific projects around the world where trees are needed, but we love to do our part for our community here in Western NC as well. 
Since day one we knew we wanted to make the world a little greener by helping trees get planted, and we started working with Asheville GreenWorks. They are an organization working to improve the environment and the quality of life here in Asheville by creating volunteer-led conservation projects and educational programs. 
Their mission is near and dear to our hearts, so any time we can step in and volunteer, we do it! This past week we were able to get involved with an Urban Forestry project called Bee City USA. In 2012 Asheville became the first ever Bee City, making it a model for future Bee Cities to plant native species that attract pollinators in certified gardens. In 2016 the founder of Bee City USA, Phyllis Styles, handed over the reins of the Asheville Chapter to Asheville GreenWorks, putting them in charge of the local programs. 
This week, we were able to donate around 300 pollinator-friendly native plants with our sister company Southeastern Natives to Asheville GreenWorks in an effort to help people get their gardens pollinator certified. By the time spring rolls around (it's on the way!) these plants will be in the ground all over Asheville, ready to support our pollinators. We love this program, because the health of our pollinator population affects us all, and we are proud to live in the first city to take part in the Bee City initiative.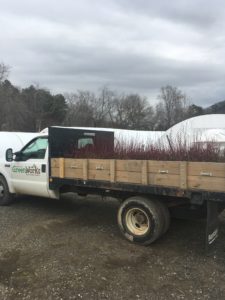 In addition to donating plants, we were also able to visit GreenWorks and help retrofit their greenhouse. Winter is a season when we have a little extra time to dedicate to projects that aren't directly related to the day-to-day hustle of growing hemp, making full-spectrum hemp products, and appearing at events. So we were excited to lend a hand making the GreenWorks greenhouse fully functional for the rest of the cold season.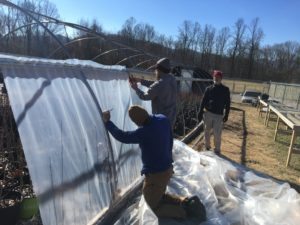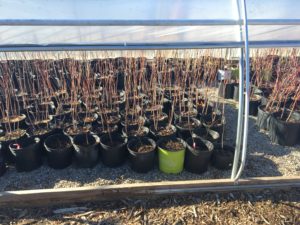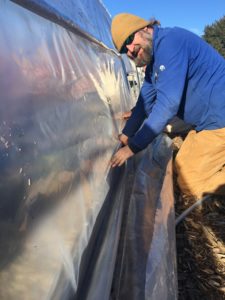 If you want to learn more about GreenWorks, their many programs, and how you can be a part of them, click here: https://www.ashevillegreenworks.org/
To learn about our One-For-One tree donation program, click here: https://greenriverbotanicals.com/about-us/#one-for-one