It's that time of year again, when the stores are packed and you're either looking for that perfect gift for the special people in your life, or just trying to navigate regular life with more crowds. We know, it's stressful! 
According to a study by the US Highbush Blueberry Council, the holiday pressure that researchers are calling "festive stress"  develops in 3 stages:
Stage one begins on Dec. 13

Stage two begins on Dec. 18; that's when "festive stress" turns severe

Stage three is where it peaks, on Dec. 25
According to researchers, there are 5 major sources of this festive stress:
Gift shopping 56% of researchers site gift shopping as the biggest source of holiday stress. Getting out to those busy stores or spending hours online is time consuming and expensive. No wonder this is the biggest issue for so many people.
Crowds and lines 54% of researchers find that this is the second biggest complaint for people around the holidays. This is why online shopping has become a solution for so many.
Cleaning 45% found cleaning the house was a big source of stress. Having family over around the holidays can invite extra scrutiny around the cleanliness of your home, and that's not fun for anyone.
Knowing what to get people 38% found that racking your brain to figure out what gift will make family and friends happy is a pretty big headache around the holidays.
Cooking 36% of researchers sited holiday cooking as the most stressful activity around the holidays.
So, while we can't cook and clean for you, we can help out with the rest of those stressful activities. We created four discounted packages for the holidays, full of all your favorite CBD products that can be shipped right to your door. Chances are, lots of people on your list will love it, and you can even split some of these up to use as stocking stuffers.
Here's what we have: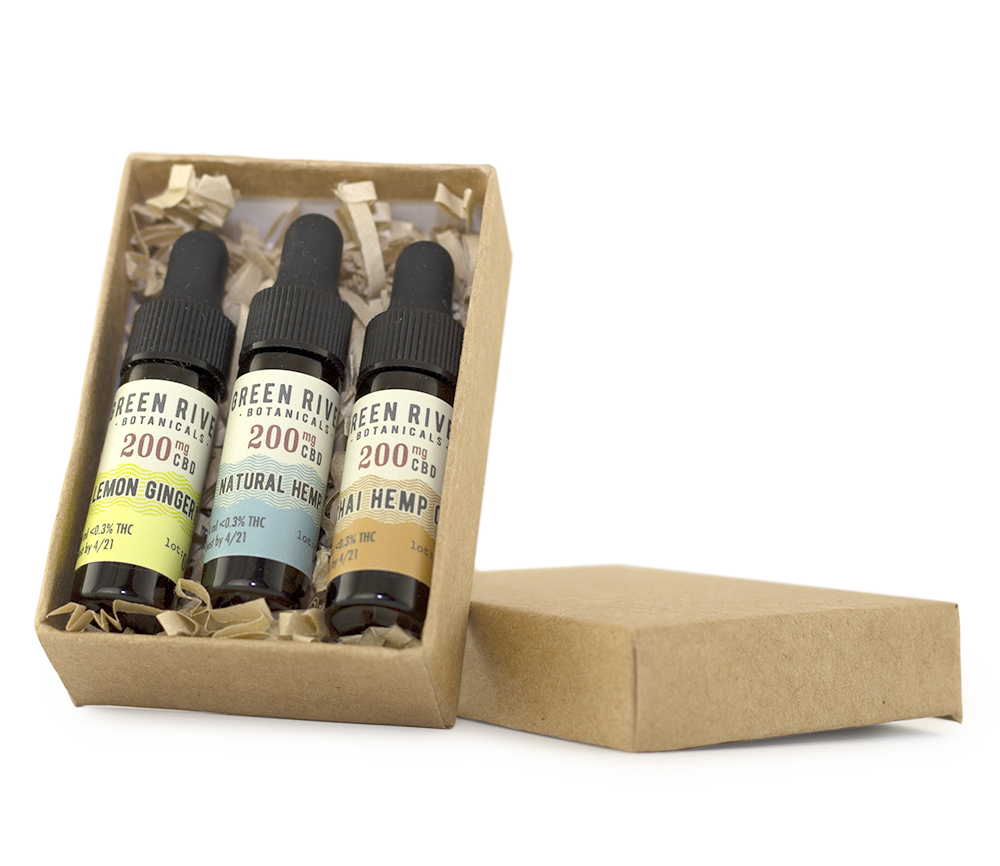 Sampler:
All 3 Flavors in our 4mL size
This means you get a Lemon Ginger, Chai, and Natural 4mL bottle of our most popular item. Great as a single gift, stocking stuffers, or for you to keep!
Savings: $10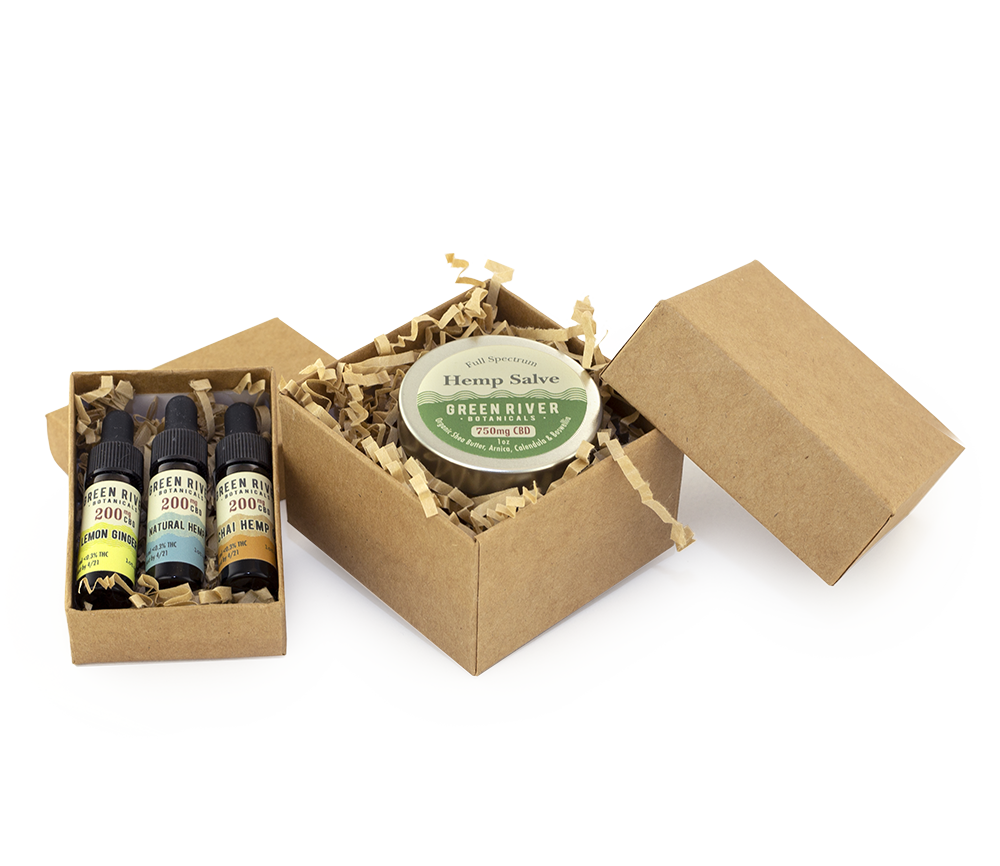 Sampler +:
All 3 Flavors in our 4mL size 

1 oz hemp salve
Same as the first bundle, but add our amazing salve to the mix.
Savings: $25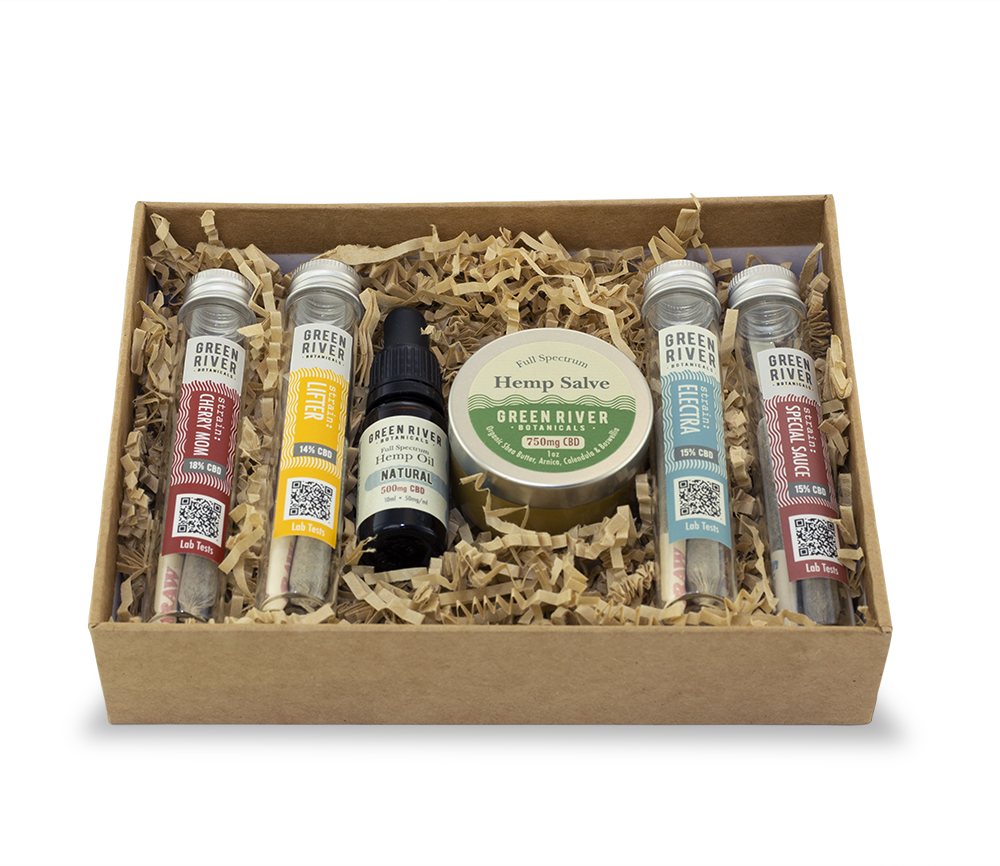 Grande:
Your choice of flavor in our 10mL size

1 oz hemp salve

all 4 varieties of preroll (Cherry Mom, Special Sauce, Electra, and Lifter)
This one includes our crowd-pleasing prerolls that make excellent stocking stuffers, plus a tincture and our salve.
Savings: $41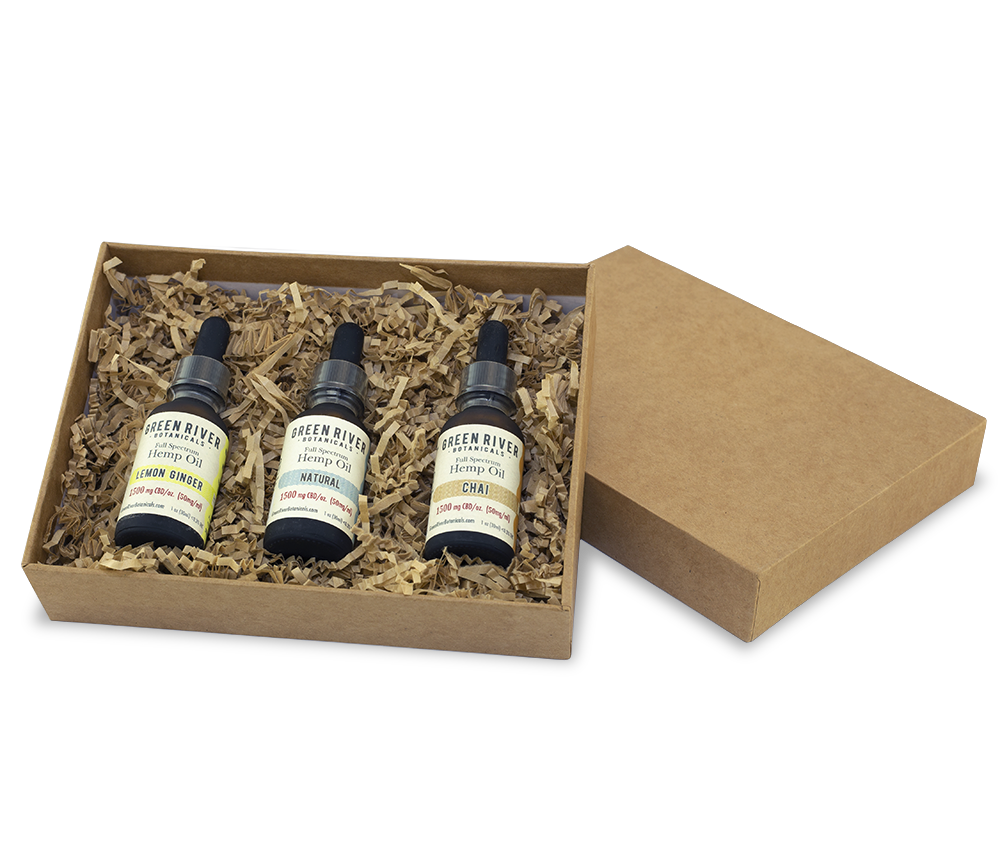 Hemp Oil Trio:
All 3 Flavors in our 30 mL size
These are full sized gifts that stand on their own- you can even keep one for yourself to get through the "festive stress"
Savings: $80
So there are 4 ways to reduce your holiday shopping stress from us at GRB. In addition, some other recommended stress reducers are: listening to music, getting a massage, going for a walk, or taking a much deserved nap. 
We hope you all have a wonderful, festive season, without the stress!